[ad_1]

A simply double from Cleveland Guardians slugger Jose Ramirez turned into a wild boxing match on the base paths with Chicago White Sox All-Star Tim Anderson on Saturday night. 
Ramirez was clearly safe at second base in the bottom of the sixth inning when he slid head first into the bag, as Anderson placed the tag on him. But Ramirez quickly stood up, taking offense to something Anderson had done – the shortstop was standing over him for an abbreviated moment before allowing Ramirez to get up. 
Ramirez quickly put his finger in Anderson's face and that's when things got ugly quick. 
CLICK HERE FOR MORE SPORTS COVERAGE ON FOXNEWS.COM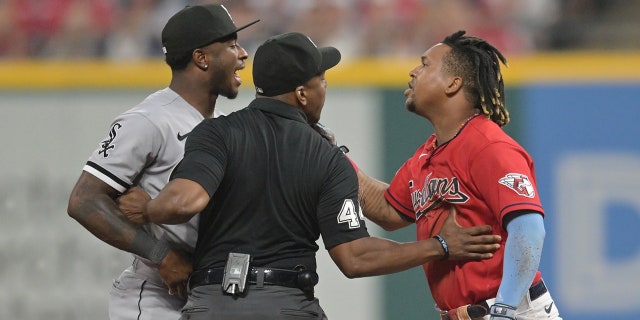 Anderson threw his glove off his left hand and put his fists up with Ramirez matching his energy. 
As both teams began swarming around them – Anderson's teammates in the field got there first — multiple punches were thrown. Ramirez fought through the White Sox trying to break it up, and very clearly landing a right hook on Anderson, who hit the dirt before getting back up. 
WHITE SOX STAR TIM ANDERSON EXPLODES AFTER UMPIRE EJECTS HIM FOLLOWING ODD STRIKEOUT
By that time, both teams were on the field in full and began ending the animosity.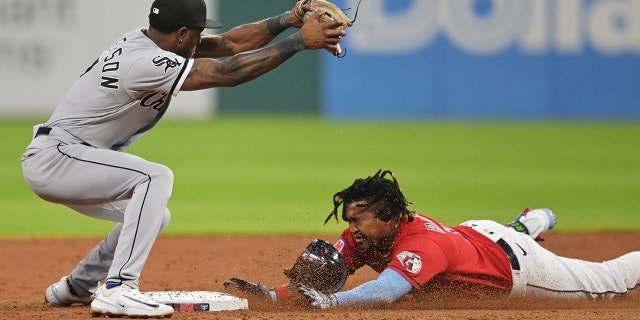 As both teams tried to figure out what was going on, Anderson was still heated. He was being held back by multiple coaches and teammates, as he jawed in the direction of Ramirez. 
The crowd was going crazy when the altercation ensued, as both of these players are leaders on their team and are normally setting the example for others. It was out of character for both players to get into a brawl.
The brawl led to ejections for both Anderson and Ramirez. The home Guardians crowd roared as Ramirez walked off the field.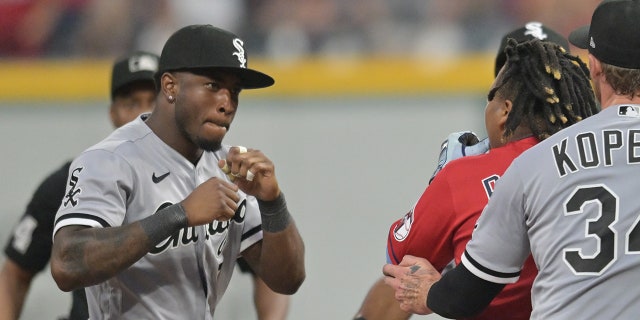 CLICK HERE TO GET THE FOX NEWS APP
Anderson was 1-for-3 on the night at the plate, while Ramirez had an RBI and a 1-for-3 line. 
[ad_2]

Source link