[ad_1]

The United Nations has announced that Haiti witnessed a notable surge in violence during the period from April to June, with 1,860 reported cases of killings, injuries or abductions. 
This represents a 14% increase compared to the preceding three months.
The escalation of violent activities, primarily stemming from gang-related clashes, remains concentrated in the capital city of Port-au-Prince and its environs. 
The U.N. said Thursday that 1,860 people were reported killed, injured or kidnapped in Haiti from April to June, a 14% increase compared with the first three months of the year.
The surge in gang violence remains centered in the capital of Port-au-Prince and surrounding areas, with nearly 300 people alone killed or injured by snipers in the slum of Cite Soleil, according to a human rights report released by the U.N. Integrated Office in Haiti, known as BINUH.
The report was released a day after the U.S. Embassy in Haiti urged U.S. citizens to leave the Caribbean country "as soon as possible" given the ongoing insecurity and infrastructure challenges.
Among those killed from April to June were 13 police officers and more than 460 gang members, the majority of those by lynching, followed by police shootings, the U.N. said. At least 230 suspected gang members have died as a result of a violent civilian uprising dubbed "bwa kale" that began in April and targets suspected criminals.
Another 298 people were kidnapped during that period, a 24% drop compared with the previous quarter. Almost half of the kidnappings occurred in the Artibonite region north of Port-au-Prince, which has seen a rise in gang violence and killings.
US CITIZENS URGED TO LEAVE HAITI AS SOON AS POSSIBLE, AS STATE DEPARTMENT FLAGS 'CURRENT SECURITY SITUATION'
Gangs also continue to use rape and mutilation to instill fear and punish those living in areas controlled by rivals, the U.N. said. At least 49 women in Cite Soleil were raped in April as they tried to escape gang violence, with seven of them killed afterward.
Gangs also were blamed for looting or setting on fire nearly 100 homes from April to June, as well as hijacking at least 13 commercial trucks transporting fuel, food and other items. Commercial boats and barges also have been hijacked, according to the report.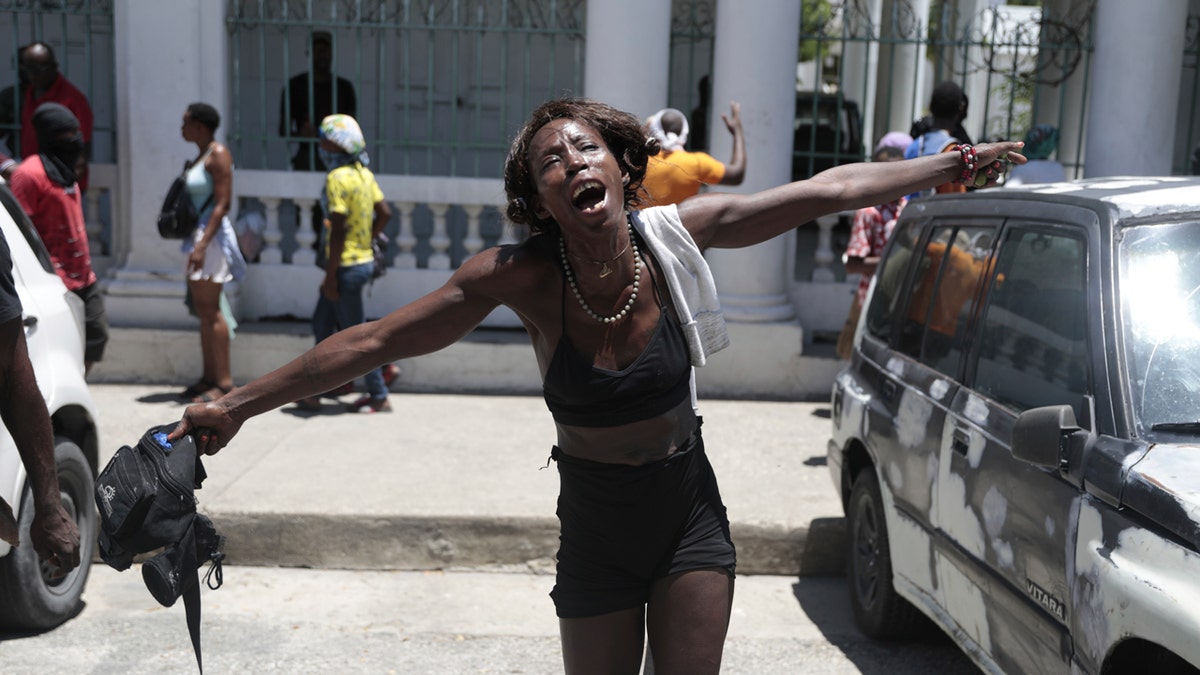 BINUH noted that impunity remains widespread in Haiti, with few being held accountable for the violence.
"The judicial system remained dysfunctional due to the persistence of longstanding challenges, notably corruption, political interference and recurrent strikes by judicial actors," the report stated.
BINUH also found that Haitian prisons remain mired in inhuman and degrading conditions, with 85% of 11,810 inmates held on pre-trial detention. Cell occupancy rate was more than 330%, and more than 30 inmates died from April to June, most from malnutrition-related diseases.
CLICK HERE TO GET THE FOX NEWS APP
The report was released more than a week after a team of officials from Kenya arrived in Haiti to determine how best to help quell gang violence in a country of more than 11 million people with only some 10,000 active police officers.
The U.S. is drafting a U.N. Security Council resolution that would authorize Kenya to lead a multinational force and provide 1,000 officers. No timetable has been given for submitting the resolution and voting on it.
Haitian Prime Minister Ariel Henry had requested the immediate deployment of a foreign armed force in October to help fight gangs that have seized control of more territory ever since the July 2021 assassination of President Jovenel Moïse.
[ad_2]

Source link