[ad_1]

A Maine woman told local news that she fed a home invader peanut butter crackers before calling police.
Marjorie Perkins, 87, said she woke up to a half-naked teenage intruder standing over her bed around 2 a.m. on July 26, threatening to cut her with a knife he had brought inside her home but left in another room.
"I thought to myself, [if] he's going to cut, then I'm going to kick," she told The Associated Press.
She put on her shoes and fought back against the young intruder, who struck her in the head and cheek before he apparently turned around and headed toward her kitchen.
MAINE POLICE INVESTIGATE DEATHS OF 2 PEOPLE FOLLOWING GUNFIRE IN CITY STREET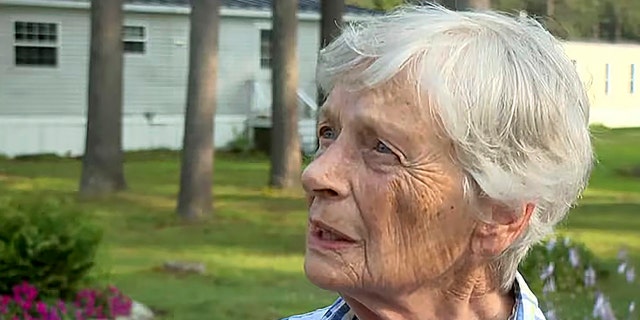 Perkins told AP that the teenager was "awfully hungry," so she fed him a box of peanut butter and honey crackers, two protein drinks and two tangerines. While he was collecting his pants, Perkins dialed 911 on a rotary phone and spoke with a dispatcher.
AUSTIN HOME INVASION SUSPECT FATALLY SHOT BY RESIDENT, NO CHARGES TO BE FILED: POLICE
The intruder left his shirt, a knife and water bottle containing alcohol behind in Perkins' Brunswick home, where she has lived for 42 years. While she has felt safe in her home for the most part over the last four decades, recent crime trends worry her.
"I think our law has just folded up," she told AP. "People aren't afraid of anything anymore. They feel they can do as they please."
CLICK HERE TO GET THE FOX NEWS APP
Brunswick police said in a press release that they were able to locate a juvenile who matched Perkins' description of the intruder staying just a few blocks away from the victim. Authorities took the juvenile into custody and charged him with burglary, criminal trespassing, assault and consuming liquor as a minor.
The Associated Press contributed to this report.
[ad_2]

Source link