[ad_1]

TOKYO — The Japanese government announced last week that it will be adding 23 new technologies, including specific AI technologies, to its list of "Specified Key Technologies," according to the Cabinet Office's website.
This designation means that the government will fund public and private research institutions to develop AI technologies for "active cyber defense" to prevent cyberattacks and technologies that can be used for detecting disinformation.
The newly added technologies cover four areas, including cyberspace, maritime, aerospace and biotechnology. This is part of the government's Fostering Key Technologies for Economic Security strategy under the Economic Security Promotion Act.
The plan to fund these new technologies was announced shortly before a Japanese official said that the Chinese military hacked Japan's sensitive defense networks in 2020, according to the Washington Post. The National Security Agency found that "Chinese military hackers had compromised classified defense networks of [Japan]," according to the report.
WHAT IS ARTIFICIAL INTELLIGENCE (AI)?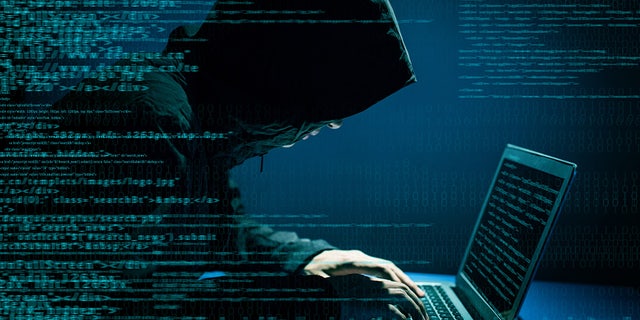 In a press conference Tuesday, Defense Minister Yasukazu Hamada declined to comment on the details about Japan's response to the alleged cyberattack as doing so might compromise national security: "Disclosing how we respond to specific cyberattacks would expose the Ministry of Defense and the Self-Defense Forces' response capabilities." Hamada also said the Ministry of Defense has not confirmed if any classified information was leaked.
AI expert Satoshi Masuda, chairman of the board of directors for the Japan Information Technology Association and chairman of the Japan Executive Club, told Fox News Digital about how Japan might use AI for cyberdefense. 
"Using AI to analyze dark wave traceability by address, create crime prediction systems, sandbox, conduct LangChain evaluation, C2PA, and develop blockchain are some examples of how Japan could utilize AI for cyber defense," he said.
Masuda advises and holds seminars on AI technology for members of Japan's national legislature, the National Diet, and various government agencies, including the Cabinet Office.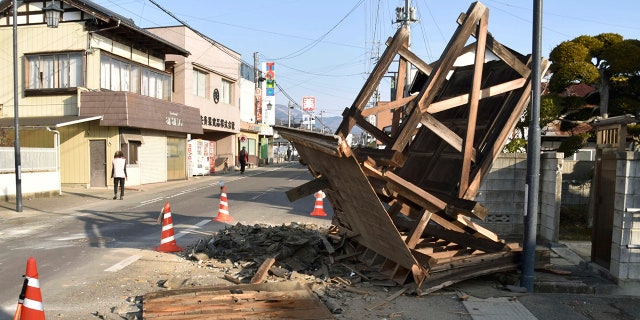 The Japanese government recognized the need for robust cyberdefense capabilities last December when it published a revised National Security Strategy. In it, Japan made clear it intends to attain "active cyber defense capabilities." Specifically, "Japan will introduce active cyber defense for preemptively eliminating the possibility of serious cyberattacks that may cause national security concerns to the Government and critical infrastructures."
Funding AI technologies that can be used for cyberdefense appears to be the government's next step in achieving active cyberdefense capabilities.
Masuda noted that "Where the policymakers are not [AI] experts themselves, it is essential for policymaking bodies to understand the nature of AI and AI technology properly."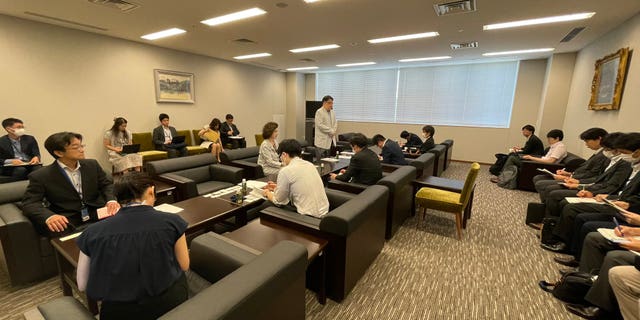 AI-POWERED ARTILLERY COULD BRING DOWN COSTS, PRESERVE ENVIRONMENTAL DATA, EXPERT SAYS
Speaking of the importance of cybersecurity in general, not limited to AI, Masuda said that "It is vitally important that Japan passes laws" to enhance cybersecurity measures, such as requiring things like "blockchain use to detect insider information leaks, appointing information supervisors, using third-party information audits, instituting information oversight committees, and information inspectorates [in government agencies]." Masuda noted that China is the top cybersecurity threat to Japan followed by Russia and North Korea.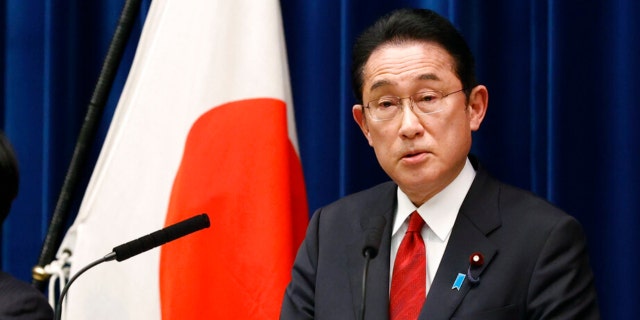 Minister of State for Science and Technology Policy Sanae Takaichi, who is one of the ministers in charge of designing and implementing the government's Fostering Key Technologies for Economic Security policy, is pushing for the government to also use generative AI to fight disinformation.
Takaichi said on her YouTube channel that she believes the government ought to use AI technology to identify disinformation and then alert citizens of the disinformation and provide correction: "Right now, there isn't an entity in Japan that has the right or responsibility to do this. I would like to create a government entity to fill that role."
"Disinformation has the potential to create confusion in society. In the event of a disaster, it could result in help and rescue being delayed. It also has the potential to destroy democracy," Takaichi said.
CLICK HERE TO GET THE FOX NEWS APP
Masuda said the factors that the technology uses to determine what it considers disinformation should be disclosed and published to the public on a software website such as GitHub.
Speaking of the potential of AI more broadly for Japan, Masuda told Fox News Digital that "Japan can potentially use AI in any field but that there is particular potential in the field of robotics. Using software like LangChain, even elementary school students can create AI robots."
[ad_2]

Source link