[ad_1]

Nearly 80 years after German Nazis kicked off a violent occupation against its former ally Italy, some of the relatives of six civilians hanged on a hillside for killing a soldier foraging for food will be paid a portion of $12 million euros for reparations.
The six civilians were put to death in Fornelli, which is in southern Italy, and the reparations were awarded for the families' trauma by an Italian court.
"We still mark the event every year. It hasn't been forgotten," Mauro Petrarca, the great-grandson of one of those killed, said.
KILLING OF ENDANGERED BROWN BEAR NEAR NATIONAL PARK LEAVES 2 CUBS MOTHERLESS, SPARKS OUTRAGE IN ITALY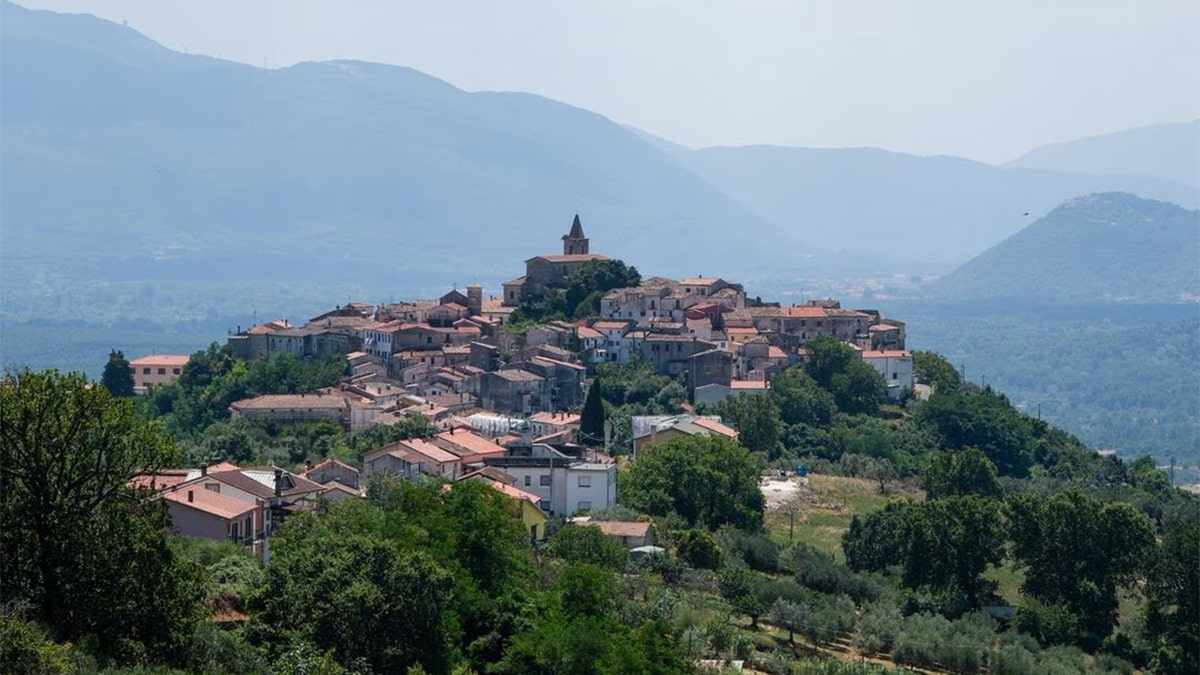 Petrarca's great-grandfather, Domenico Lancellotta, was a 52-year-old Roman Catholic father of five daughters and a son when Nazis killed him.
Reuters reported that rather than Germany paying, though, Italy will fork out the settlement money after losing a battle in International Court over whether Berlin could still be held liable for damages tied to World War II crimes.
While Jewish Italian organizations believe Berlin should pay out of historical responsibility, groups representing the victims believe Rome is taking its time going through claims that could turn out to be pricey.
TEXAS MAN TUMBLES AT ITALIAN WEDDING PARTY IN FATAL FALL: 'PROFOUND LOSS'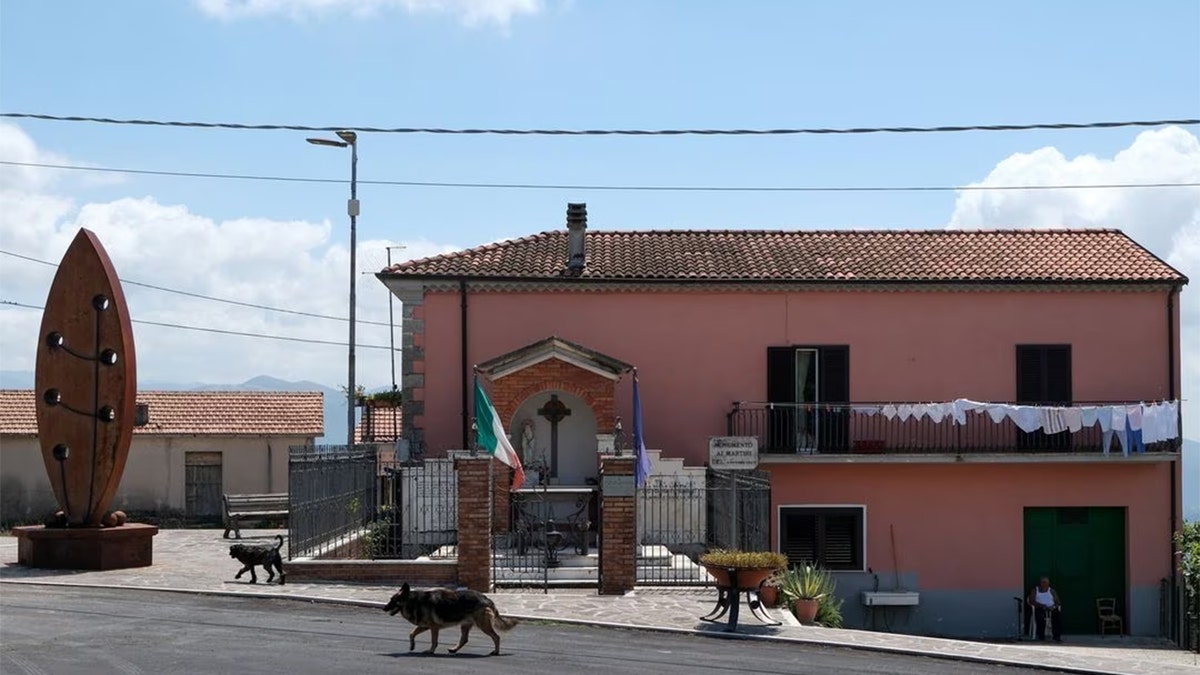 "This is a very tormented issue, both from a political and a legal perspective," Giulio Disegni said. Disegni is the vice president of the Union of Italian Jewish Communities (UCEI), which has been following the issue on behalf of Jewish victims of Nazi horrors.
A German government-funded study that was published in 2016 reported that 22,000 Italians were victims of Nazi war crimes, including up to 8,000 Jewish people who were sent to death camps.
Nazis also reported forced thousands more Italians to work as slave laborers in Germany, making them eligible for reparations.
YOUNG DUTCH MAN ARRESTED IN ITALY AFTER FATHER AND FAMILY FRIEND FATALLY STABBED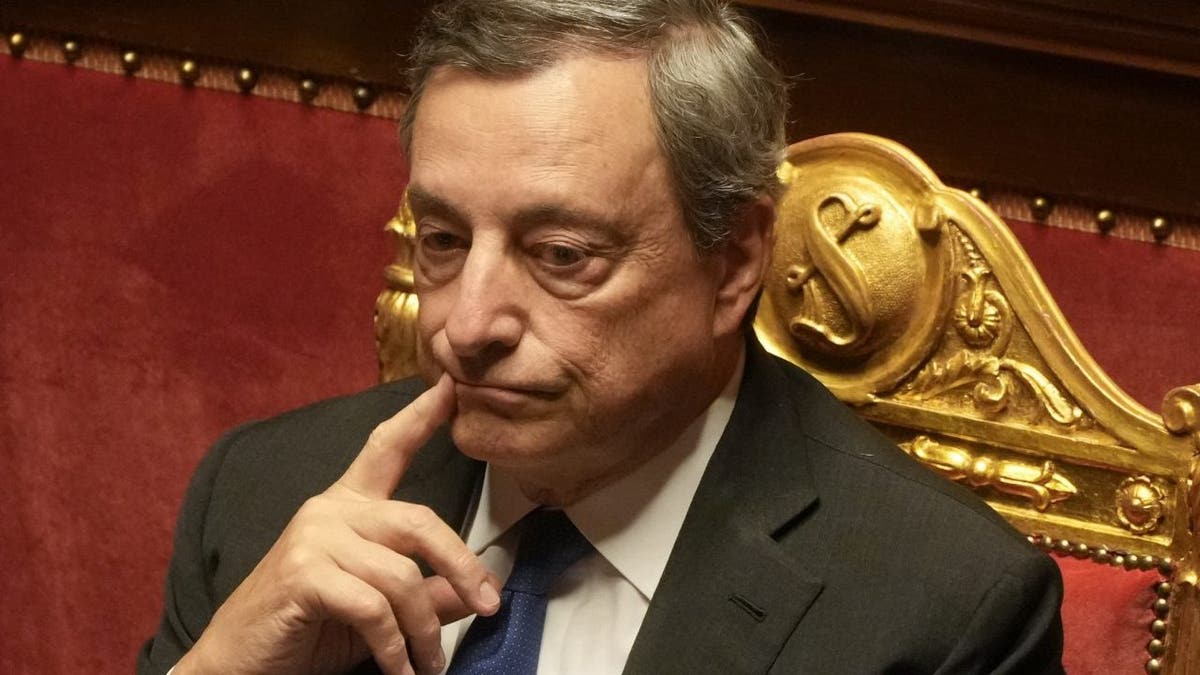 Descendants of the six Catholic Fornelli men who were hanged are likely to be the first to benefit from a new government fund set up to deal with the claims.
Going back to 1962, Germany and Italy entered a deal in which Germany paid $40 million Deutsche Marks, which today amounts to $1 billion euros, to cover damages brought on by Nazis on Italians.
Although Italy handed pensions to people who were politically or racially persecuted, and their descendants, reparations for war crimes were not paid.
ECB TO RAISE OBJECTIONS TO ITALY'S WINDFALL TAX ON BANKS
Lucio Olivieri, an attorney who led the Fornelli litigation told Reuters war crimes were not looked at, which was a mistake.
"Maybe at the time they thought everyone had committed war crimes, not just Germany, and didn't want to go down that path," he said.
But then in 1994, files documenting hundreds of war crimes that were never prosecuted were discovered in a cupboard in an office of a military prosecutor in Rome.
Once discovered, Italy sought taking Nazis to trial for their role in the massacres, but Germany refused to pay, arguing the deal from 1962 protected them against further claims.
US RETURNS MORE THAN 250 STOLEN ARTIFACTS TO ITALY WORHT MILLIONS
Germany won its case in the International Court of Justice in 2012, though Italian courts continued to hear compensation cases, saying no limit can be imposed on war crimes.
Opened in 2015, the Fornelli suit was brought against German and Italy. The suit attempted to shut down proceedings, though it failed.
"I found it amazing that Italy took the side of Germany in the case against us," Petrarca told Reuters. "It was like they were (wartime) allies again."
The prime minister at the time, Mario Draghi, created a fund in April 2022 as more cases were hitting the courts. The money was to be put aside to help cover the rising costs associated with compensation.
Anyone looking to present a legal claim had until June 28 to do so. The Italian Treasury told Reuters it had received 1,228 legal suits up until the deadline.
CLICK HERE TO GET THE FOX NEWS APP
Multiple plaintiffs are likely to be involved in each suit, and lawyers say the 61 million euros put aside for the reparations may not be enough to cover the expected payouts.
In July, a government decree was issued saying the first payments should be made to Fornelli locals by January. The people of Fornelli insist the case was not about cash, but more about justice for a war crime.
Reuters contributed to this report.
[ad_2]

Source link