[ad_1]

Researchers in Israel have discovered "four 1,900-year-old, excellently preserved Roman swords" and a javelin head in a "small hidden cave" near the shoreline of the Dead Sea, the country's antiquities authority announced Wednesday. 
The weapons were found near Ein Gedi after scientists went there to further investigate an inscription found on a stalactite inside the same cave decades ago. 
"The hiding of the swords and the pilum in deep cracks in the isolated cave north of Ein Gedi, hints that the weapons were taken as booty from Roman soldiers or from the battlefield, and purposely hidden by the Judean rebels for reuse," Eitan Klein, a director with the Judean Desert Survey Project, said in a statement released by the Israeli Antiquities Authority. 
"Obviously, the rebels did not want to be caught by the Roman authorities carrying these weapons. We are just beginning the research on the cave and the weapon cache discovered in it, aiming to try to find out who owned the swords, and where, when, and by whom they were manufactured," he added. "We will try to pinpoint the historical event that led to the caching of these weapons in the cave and determine whether it was at the time of the Bar Kokhba Revolt in 132-135 CE." 
VANDALS BUSTED OPEN GREAT WALL TO MAKE 'SHORTCUT,' CREATING 'IRREVERSIBLE DAMAGE'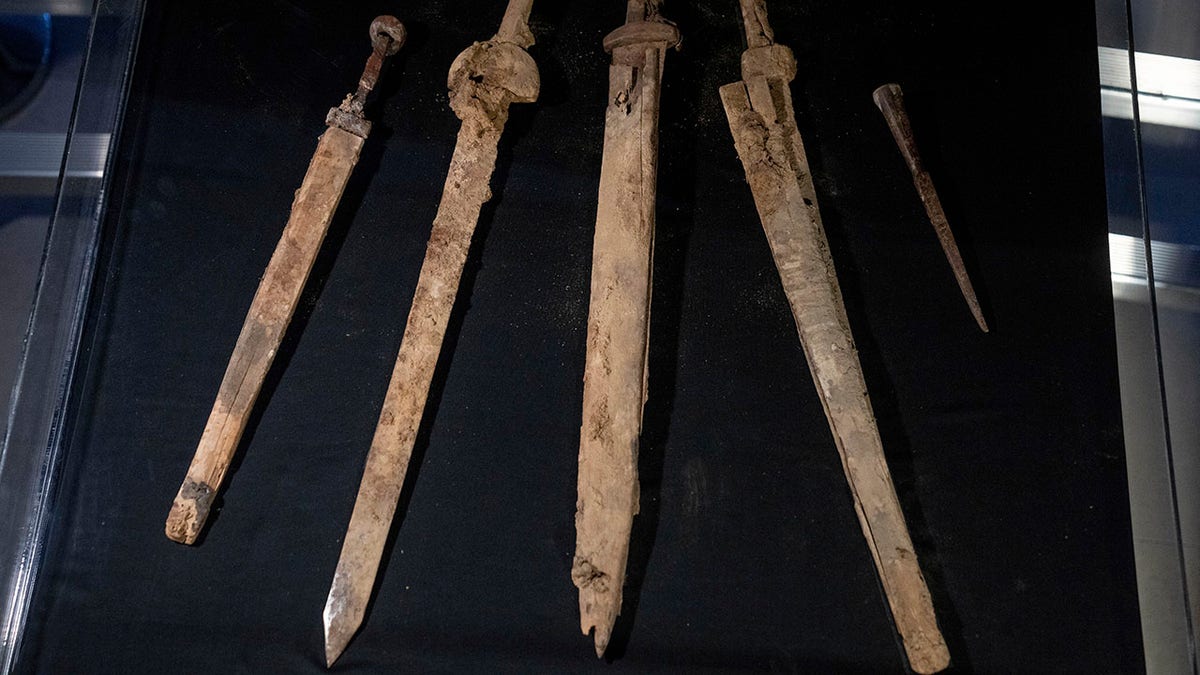 The Israeli Antiquities Authority says its affiliated researchers have been combing through hundreds of caves in the Judean Desert over the past six years "with the aim of saving the archaeological remains from the hands of looters." 
"The Judean Desert Cave Survey team… were astonished to find the four Roman swords in an almost inaccessible crevice on the upper level of the cave. The swords were exceptionally well preserved, and three were found with the iron blade inside the wooden scabbards," it added. 
NEW YORK AUTHORITIES INVESTIGATING ANTIQUITIES STOLEN FROM TURKEY SEIZE BRONZE BUST FROM MASSACHUSETTS MUSEUM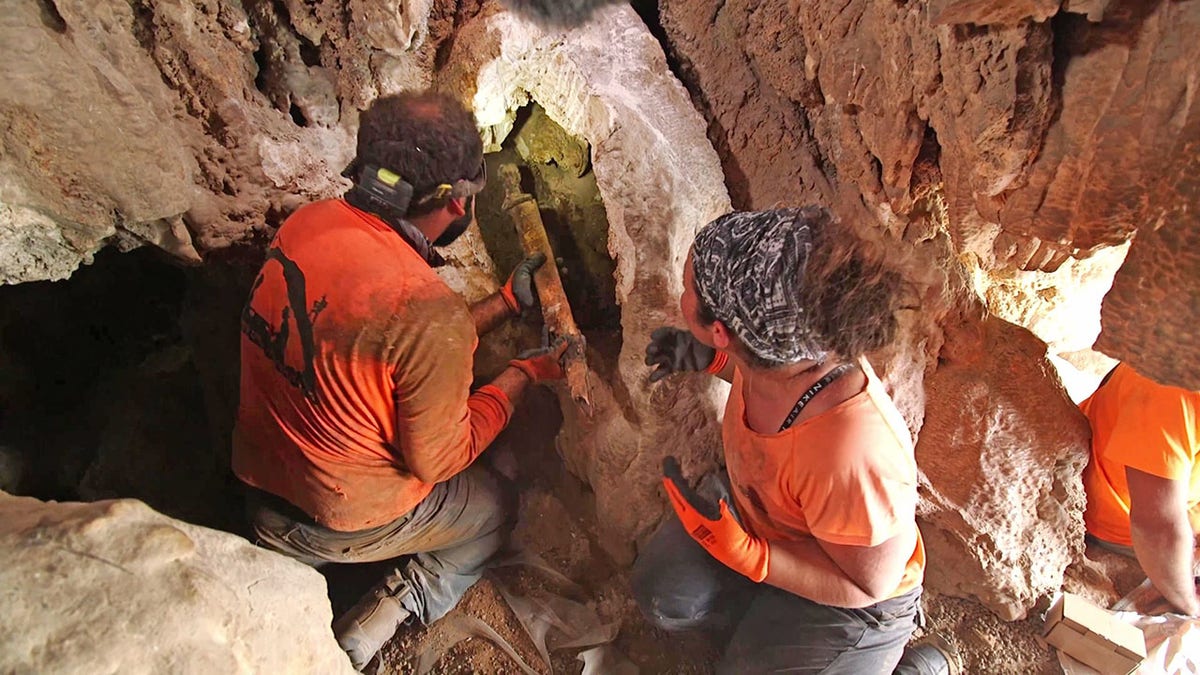 "Leather strips and wooden and metal finds belonging to the weapons were also found in the crevice. The swords had well-fashioned handles made of wood or metal," the Israeli Antiquities Authority continued. "The length of the blades of three swords was 24–26 inches, their dimensions identifying them as Roman spatha swords, and the fourth one was shorter with [an 18-inch] long blade, identified as a ring-pommel sword.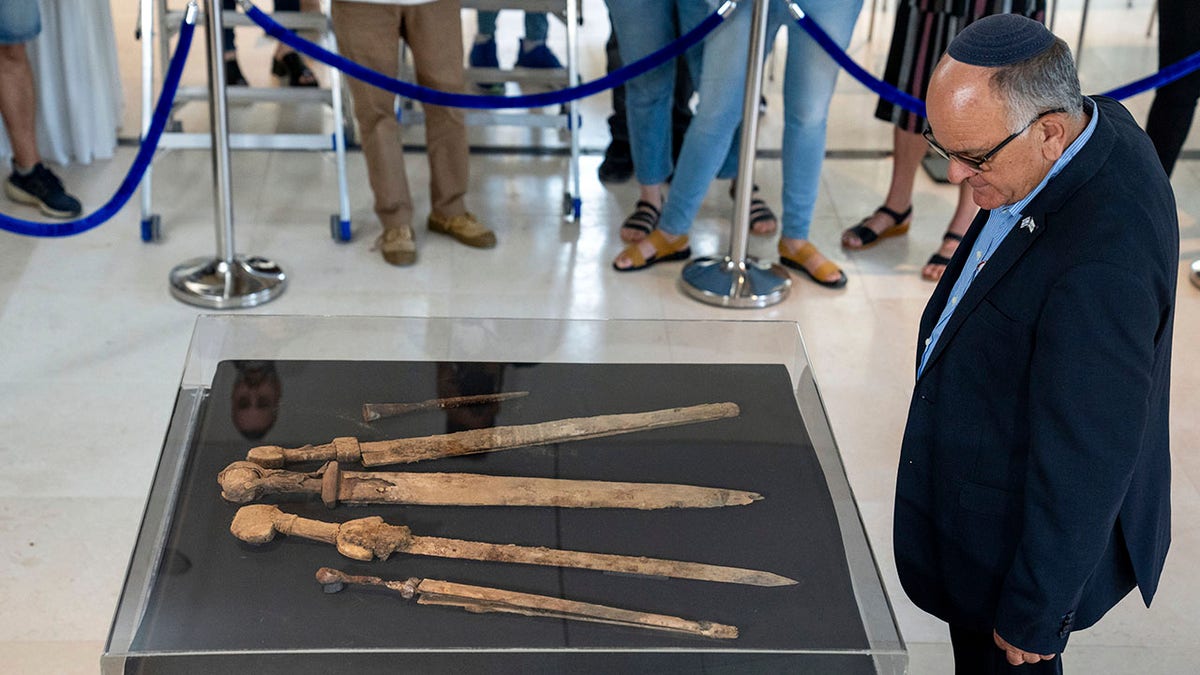 CLICK HERE TO GET THE FOX NEWS APP 
"The swords were carefully removed from the crevice in the rock and transferred to the Israel Antiquities Authority climate-controlled laboratories for preservation and conservation," it also said. "The initial examination of the assemblage confirmed that these were standard swords employed by the Roman soldiers stationed in Judea in the Roman period." 
[ad_2]

Source link