[ad_1]

Cleveland Guardians third baseman Jose Ramirez had his three-game suspension for fighting with Chicago White Sox shortstop Tim Anderson reduced to two games Saturday. 
The suspension was reduced by one game after Ramirez appealed, and the five-time All-Star will sit out the final two games of Cleveland's series against the Tampa Bay Rays, according to the Guardians' website.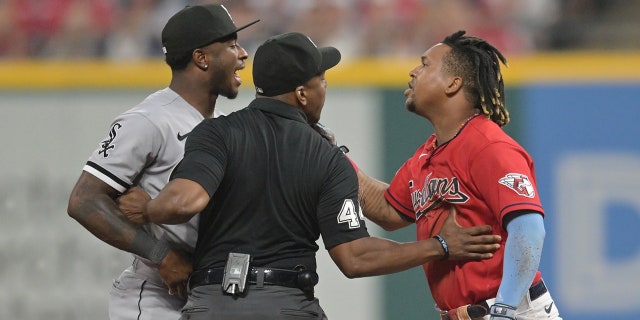 "Not having him for 10 minutes isn't fun, let alone two (games)," Guardians manager Terry Francona said before Saturday's game with the Rays. "But I'm glad it's two instead of three. We got the final verdict this morning."
WHITE SOX'S TIM ANDERSON BREAKS SILENCE AFTER JOSE RAMIREZ FIGHT WITH CRYPTIC TWEETS
Major League Baseball announced the punishments for Ramirez and Anderson Monday, handing down a six-game suspension to Chicago's shortstop. Anderson appealed the suspension. 
Francona, White Sox manager Pedro Grifol and third base coach Mike Sarbaugh also received one-game suspensions. 
CLICK HERE FOR MORE SPORTS COVERAGE ON FOXNEWS.COM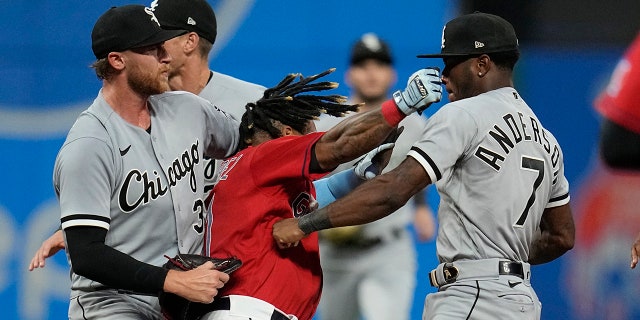 The fight occurred last Saturday night in the bottom of the sixth inning when Ramirez slid into second base underneath Anderson's legs. The two exchanged words before they squared up. After Anderson threw multiple punches, Ramirez dropped Anderson with a wild swing. 
After the game, Ramirez ripped Anderson, saying he has been "disrespecting the game."
"I felt I was able to land one," Ramirez said through a translator. 
CLICK HERE TO GET THE FOX NEWS APP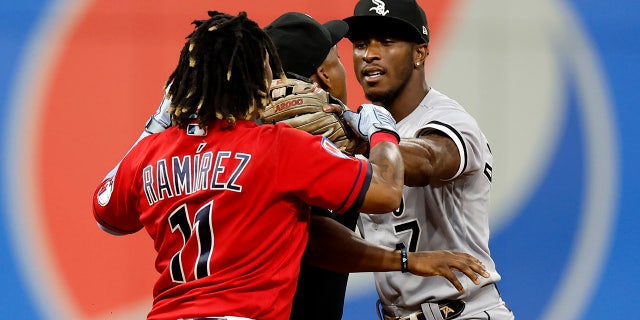 "He's been disrespecting the game for a while," he continued. "When he does something like that on the bases, he can get somebody out of the game. So, I was telling him to stop doing that. After he tapped me really hard, more than needed, he said he wanted to fight. And I had to defend myself."
Anderson has appeared in three games since the Aug. 5 fight. 
Fox News' Ryan Gaydos and The Associated Press contributed to this report
[ad_2]

Source link