[ad_1]

A 25-year-old missing boater was rescued Saturday morning after aimlessly floating on his partially submerged boat 12 miles off the Florida coast for over 24 hours, the U.S. Coast Guard said.
In a press release, the U.S. Coast Guard's (USCG) Southeast district said that they began searching for Charles Gregory on Friday evening, after he was last seen leaving a boat ramp in St. Augustine, Florida, aboard a 12-foot jon boat Thursday. His family contacted officials after the experienced boater failed to return by nightfall.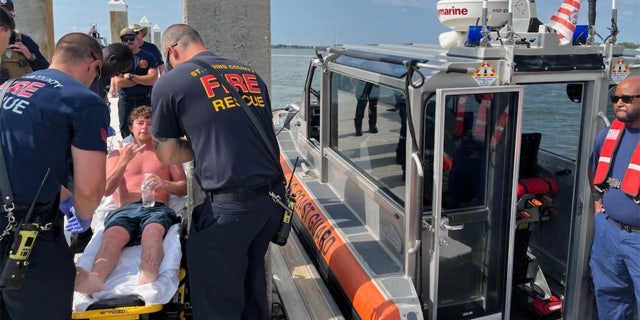 The USCG, St. Augustine Police Department and other partner agencies used a HC-130 Hercules airplane, a MH-60 Jayhawk helicopter and two response boats to search for the missing man in the Atlantic Ocean.
FLORIDA WOMAN BITTEN BY SHARK OFF GULF COAST RECEIVES 14 STITCHES: 'SWAM THE FASTEST I EVER SWAM'
On Saturday morning, an HC-130 Hercules airplane aircrew spotted Gregory sitting in his partially submerged jon boat. Video released by USCG shows Gregory sitting in the center of the small boat with his feet submerged in the water, as the boat bobbed up and down in the waves.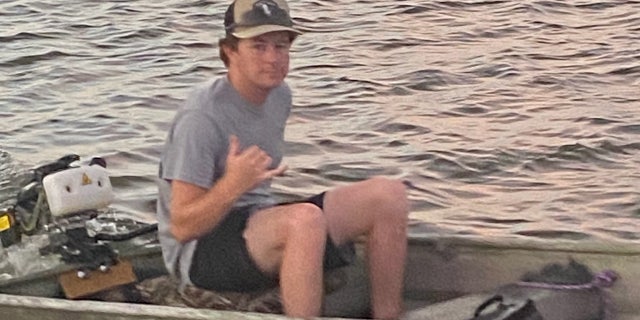 After the airplane spotted him, a small raft is seen coming alongside Gregory and assisting him from his swamped boat. Authorities said EMS personnel transferred him to shore, where he was reunited with his family.
MONTANA FIANCE SHOOTS, KILLS LARGE BLACK BEAR FOUND IN COUPLE'S LIVING ROOM '5 FEET AWAY'
Other than being severely sunburned from the blistering Sunshine State weather, Gregory did not sustain any serious injuries, the Coast Guard said.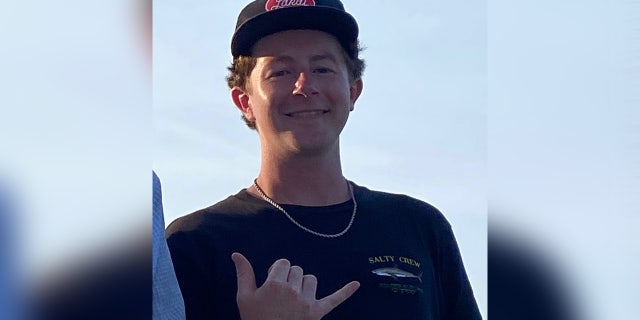 Coast Guard Sector Jacksonville search and rescue mission coordinator Cmdr. Nick Barrow said that the agency is "pleased with the outcome" after rescuing Gregory from a "life-threatening situation."
"We are pleased about the outcome in this case and I would like to thank all of our local and state partners who were heavily involved in searching for Charles and bringing him home to his family," Barrow said.
CLICK HERE TO GET THE FOX NEWS APP 
Barrow added that Gregory's rescue story is an important reminder to boaters to bring the proper safety gear aboard to "prepare for the worst."
"While this case resulted in rescuing Charles from a life-threatening situation, it highlights the importance of having safety gear onboard and being prepared for the worst," Barrow said. "If you plan to head out on the water, remember to have a life jacket, VHF marine grade radio, signaling devices, and an emergency personal locator beacon to contact first responders in case you are in need of assistance."
[ad_2]

Source link