[ad_1]

Astonishing video shows a thief using a forklift to knock over an ATM at a Sacramento bank earlier this month.
The Sacramento County Sheriff's Office posted surveillance footage of the August 2 incident, which took place at around 6:15 a.m. at a Safe Credit Union location in North Sacramento.
One suspect operated a forklift to knock over the ATM, while another suspect drove a white pickup truck nearby. Video shows the forklift eventually loading the machine into the truck's bed.
The suspect in the pickup truck quickly fled the bank, but authorities say the suspects lost the ATM after it fell out of the vehicle and caused an accident.
CALIFORNIA JUDGE ARRESTED, CHARGED WITH WIFE'S MURDER AFTER FATAL SHOOTING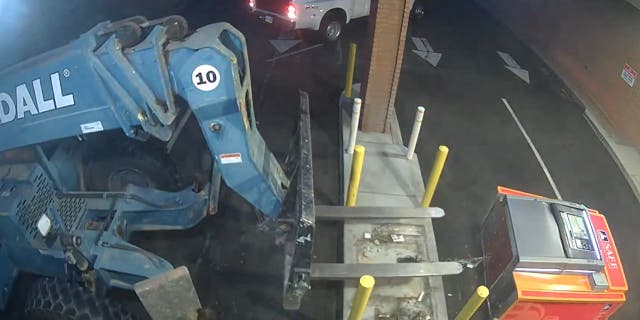 "The second suspect drove away with it; but during the course of their 'getaway,' the ATM machine fell out of the truck in the middle of Watt Avenue, causing an unrelated traffic crash," the Sacramento County Sheriff's Office said in a statement.
The two suspects have not been located or identified by authorities.
CALIFORNIA POLICE SOLVE 32-YEAR COLD CASE WITH DNA FOUND UNDER VICTIM'S FINGERNAILS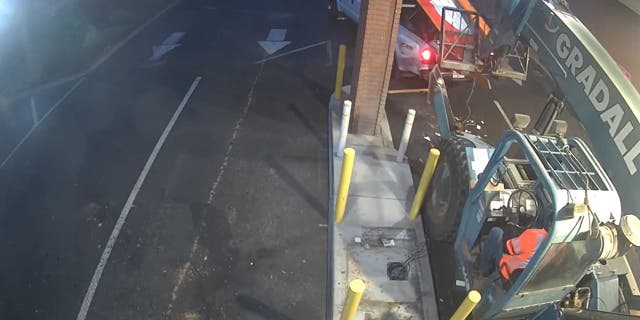 Police are asking anyone with information to call the sheriff's office at (916) 874-5115 or Sacramento Valley Crime Stoppers at (916) 443-HELP.
"Tips leading to an arrest are eligible for a CASH reward up to $1000 and tipsters remain anonymous," the sheriff's office's statement said. "Tips are paid in cash and you are never asked for identification."
CLICK HERE TO GET THE FOX NEWS APP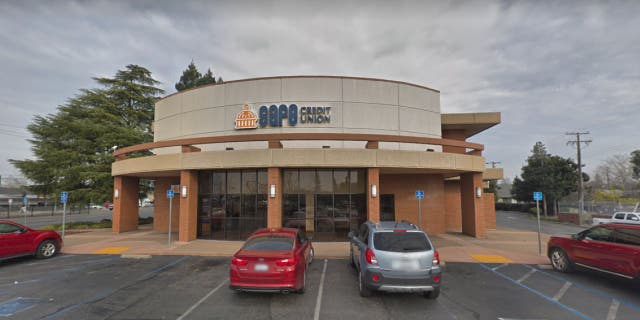 The Sacramento County Sheriff's Office is actively investigating the incident. No additional details are known at this time.


[ad_2]

Source link