[ad_1]

Police investigating the disappearance of Georgia woman Imani Roberson have arrested her husband, Donell Anderson, and charged him with murder. 
The Rockdale County Sheriff's Office held a press conference Saturday morning to provide an update on the case after Roberson's body was found. Roberson, a 29-year-old mother of four, had been missing for nearly three weeks. 
"It was clear that foul play was evident in the disappearance," said Sheriff Eric Levett. 
Levett said that Roberson was last seen by her mother on July 16, after having dinner at her home with her four children. After leaving her mother's house, Roberson returned home with two of her children, a three-year-old and a one-month-old baby, while two older children spent the night with their grandmother. Roberson left in her white Mazda SUV on Plantation Boulevard. 
ATLANTA POPEYES WORKERS 'VIOLENTLY' ATTACKED WOMAN ATTEMPTING TO CORRECT ORDER: LAWSUIT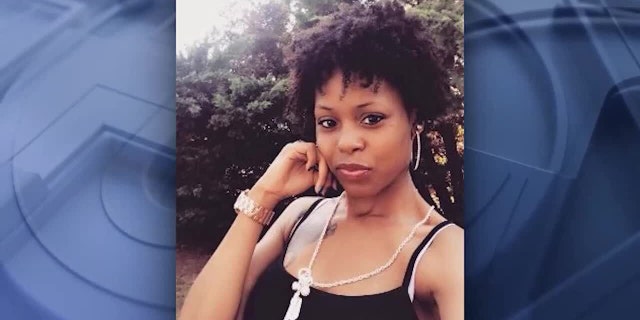 The next day, her mother went to Roberson's home after making several unsuccessful attempts to contact her daughter and becoming concerned. The grandmother found no one at the home and called police to report her daughter missing. 
Levett said the Rockdale County Sheriff's Office immediately opened an investigation, contacted family and friends and identified locations that Roberson was known to frequent. 
FULTON COUNTY DISTRICT ATTORNEY FANI WILLIS OPENS UP ABOUT GEORGIA CASE AGAINST TRUMP: 'WE'RE READY'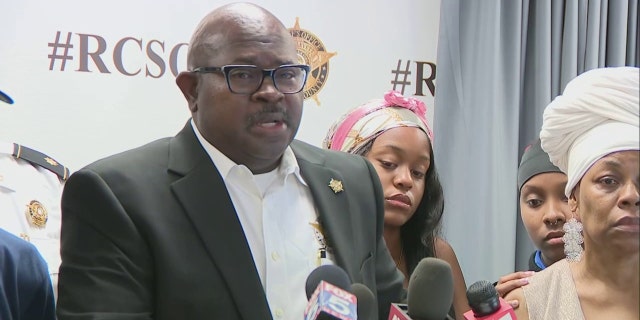 On July 27, police found Roberson's car in a wooded area off Camp Creek Parkway near Union Road in Atlanta. The car was reportedly burned from the inside out. Ring camera video from a home across the street from Roberson's office obatained by FOX 5 Atlanta showed the vehicle speedily pulling out of the driveway on the day she went missing. 
The investigation led police to a home that was shared by Roberson and her husband, Donell Anderson. 
MANHUNT UNDERWAY AT SAVANNAH-HILTON HEAD AIRPORT FOR ESCAPED GEORGIA INMATE WHO SLIPPED AWAY FROM POLICE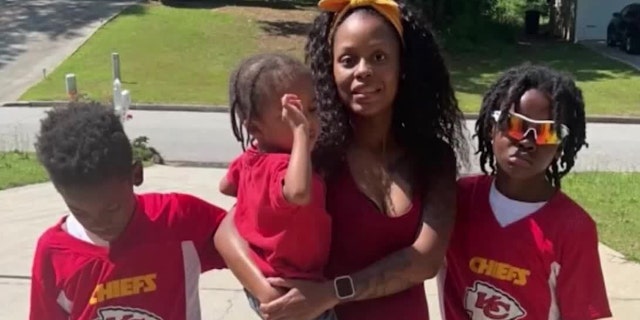 "This investigation led us to conduct several search warrants on homes to include the home of our victim, a car and cell phones," Levett said. "In addition, we spoke to several individuals, collected a number of evidence to include blood in our victims home and in other places that I won't be specific on." 
The sheriff said investigators found Roberson's body Friday morning with the assistance of a cadaver K-9. The body matched a description of Roberson, including tattoos that matched photos provided by her family. 
CLICK HERE TO GET THE FOX NEWS APP
A SWAT team dispatched by the sheriff's office arrested Anderson Friday at an apartment located in Atlanta. He is charged with felony murder, malice murder, aggravated assault and possession of a firearm in the commission of a crime. 
Levett told reporters the investigation remains open and more individuals could face charges.  
[ad_2]

Source link