[ad_1]

College football made its highly anticipated return this week.
Saturday featured a full slate of games, including the Purdue Boilermakers' home opener against the Fresno State Bulldogs. 
First-year Purdue coach Ryan Walters, who most recently served as defensive coordinator at Illinois, lost his head coaching debut. 
Despite the disappointing outcome, Purdue wide receiver Deion Burks made the play of the game.
CLICK HERE FOR MORE SPORTS COVERAGE ON FOXNEWS.COM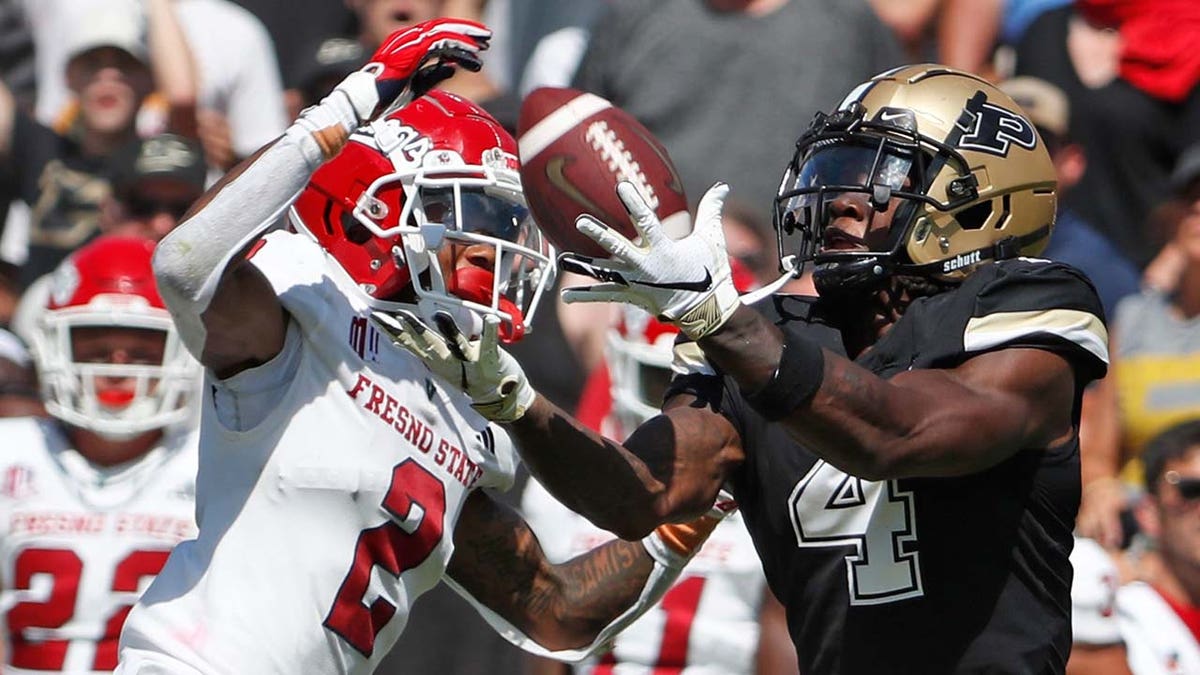 Purdue quarterback Hudson Card dropped back on a third-and-2 in the first quarter and threw a pass in Burks' direction. 
Burks snagged the ball out of the air in the middle of the field and then somehow managed to bounce off four Fresno State defenders before showing off his impressive speed, going 84 yards for the score.
MICHIGAN STATE WIDE RECEIVER MAKES BRILLIANT ONE-HANDED TD CATCH IN SEASON OPENER
The 5-foot-11 redshirt sophomore's play produced the first touchdown of the season for Purdue.
The play also marked Burks' first touchdown of his collegiate career. He entered the 2023 season with 16 career receptions for 175 yards.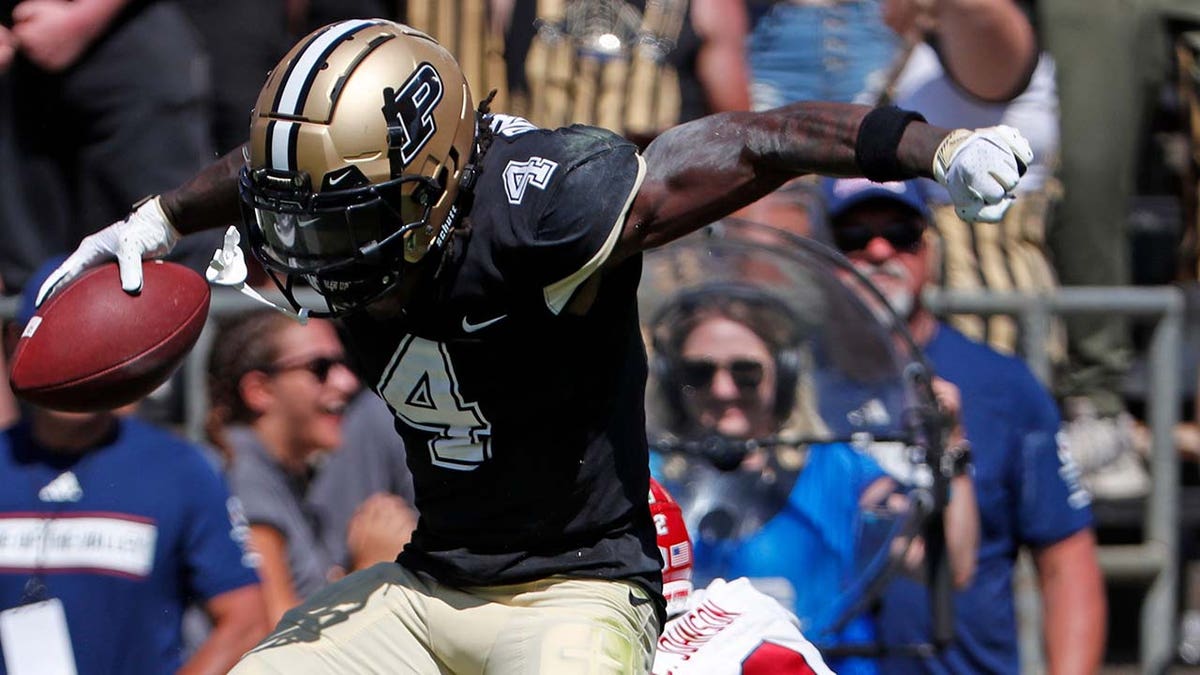 Fresno State's Mikey Keene threw for four touchdowns to lead Fresno State to a 39-35 win.
Keene, a transfer from Central Florida, threw a 22-yard touchdown pass to Erik Brooks with 58 seconds left for the game winner. Keene connected on 31 of 44 passes for 366 yards. Brooks had nine catches for 170 yards.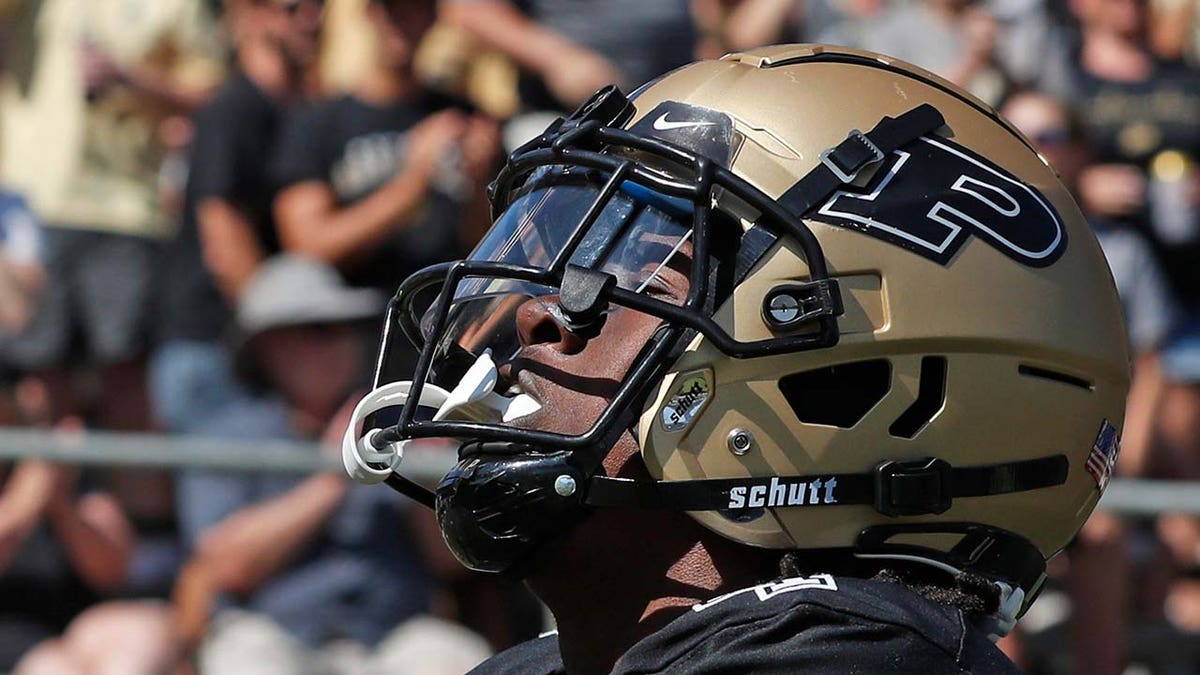 "He lit us up," Walters said of Keene.
Fresno State's offense had a 13-minute time of possession advantage over Purdue.
CLICK HERE TO GET THE FOX NEWS APP
Fresno State coach Jeff Tedford commended his team for keeping unforced errors to a minimum throughout the game.
"We had very few penalties," Tedford said. "I thought we played a clean game. The offensive line did a good job. That's a tough, physical team we played."
The Associated Press contributed to this report.
[ad_2]

Source link