[ad_1]

Caitlin Clark's stardom has reached new levels. 
The Iowa Hawkeyes basketball star took the sports world by storm during the 2022-23 women's college basketball season, leading the Hawkeyes to a Final Four berth before losing to LSU in the national championship game.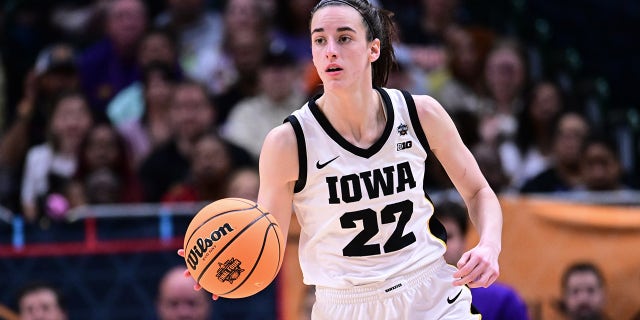 Clark will return to Iowa City for her senior season with her stardom at an all-time high. 
NCAA TOURNAMENT EXPANSION DISCUSSED AT THREE-DAY MEETING, LARGER FIELD 'NOT IMMINENT'
At the Iowa State Fair, which runs from Aug. 10 to 20, a butter sculpture of Clark was revealed, taking the legend of Clark to a new level. 
Republican Iowa Governor Kim Reynolds posted a photo alongside Clark's butter sculpture on Thursday, along with the famous Iowa State Butter Cow, which dates back to 1911. 
Clark is not the only Iowa athlete to be featured in butter, with Pro Football Hall of Famer Kurt Warner and Jack Trice, Iowa State's first African-American athlete, also receiving the honor. 
CLICK HERE FOR MORE SPORTS COVERAGE ON FOXNEWS.COM
The Iowa State football stadium is named after Trice.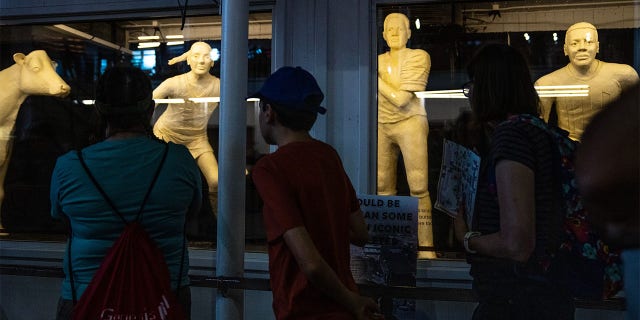 Clark and the Hawkeyes became household names after defeating South Carolina in the Final Four, snapping a 42-game winning streak for the Gamecocks. 
They went on to lose to LSU in the most-viewed women's college basketball game on record, with 9.9 million viewers tuning in, according to ESPN. 
CLICK HERE TO GET THE FOX NEWS APP
The hype around Clark's senior season started almost immediately after Iowa's loss, with fans clamoring to get a chance to see the 2023 Wooden Award winner in person.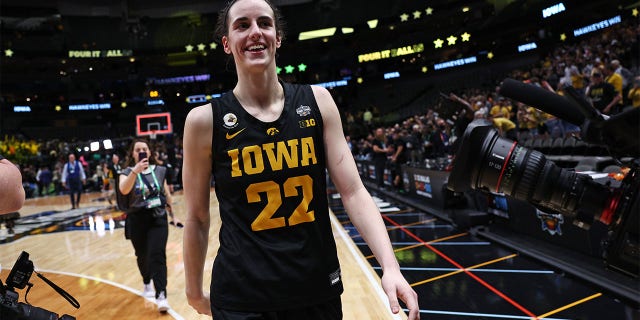 The University of Iowa was forced to pause the selling of season tickets in April for the 2023-24 season due to high demand. 
Clark will be eligible to enter the WNBA Draft in 2024, though she could use her COVID-19 fifth year of eligibility. 
"I have another year here [Iowa] and possibly one more after that just because of that. I probably will have to make a decision on that sometime next year. I really have no clue what I'm going to do. Stay for an extra year or leave after next year," Clark said on "The Dan Patrick Show" in February.
[ad_2]

Source link